On October 18-19, 2019, the Baltimore Medical University, in cooperation with the Maryland Protonotherapy Center, organizes a two-day workshop on oncological hyperthermia, the subject of which is, among others guidelines on oncological hyperthermia, practical knowledge about the implementation of treatments and ensuring their quality. The workshops are directed to physicians who use or intend to use hyperthermia, and in particular to
radiotherapists
Medical physicists
Clinical Oncologists
Oncological surgeons
Residents of cancer departments
Medical science students
nurses
Workshop goal
After completing the training, its participants should be able to perform the following tasks:
List all the elements necessary to design the therapy program with hyperthermia.
Take into account the differences in the biology of healthy and cancer cells affected by elevated temperature.
Properly determine the indication for hyperthermia for a given patient and the most favorable form of hyperthermia for him: inter-tissue, surface or deep.
Describe the physical principles of radio waves and justify the advisability of using a water bolus.
Properly arrange the individual models of hyperthermia applicators on the patient's body and decide on the possible need to extend therapy to several locations.
Perform the procedure in inter-tissue, surface and deep mode.
Analyze the report with the data of the performed procedure.
Implement hyperthermia in the treatment process of your facility, including protocols, treatment documentation, and conditions for possible reimbursement.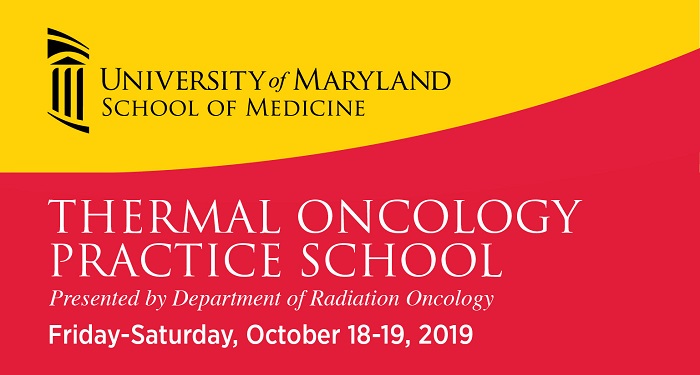 More on the University of Maryland School of Medicine website